5 digital startups for instant money lending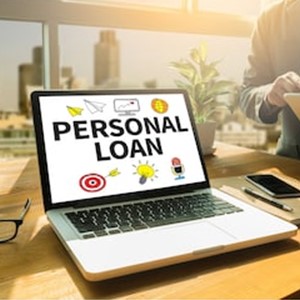 5 digital startups for instant money lending
By Leandra Monteiro
May 05, 2022
Credit score
Digital Loan
GalaxyCard
Technology has become the heart of India's banking system and the outbreak of Covid-19 has accelerated the shift from offline to digital banking. The journey started first with online banking, then learning about account openings, wealth management technology solutions, investment technology solutions, and digital lending.
Digital lending refers to the online spending of loans where all processes, even loan approval and collection, take place online, usually through mobile apps which also take minutes. Lending activity is influenced by digitization. It is important for customers to make sure that the platform is secure or not. PCI DSS, the Payment Card Industry Data Security Standard, improves settings for global payment accounts. Such courses strengthen the bond between customers and digital lenders.
Below are detailed digital loan startups, which are safer for instant cash lending.
Launched in 2018, RupeeRedee is a digital lending platform that allows consumers to meet their lending needs in a few simple steps using technology. The app gives you access to personal loans in minutes at your fingertips.
It is a technology-driven digital lending platform that leverages technology and data science to make lending accessible to India's massive population of underserved customers. With robust KYC and a smooth process, it makes the consumer journey hassle-free, fast and also protects your data. It currently has 4.51 million installs on Google Play Store and an average traffic of 400,000 on its website.
Operating with its own Captive NBFC FincFriends Private Limited in the background to facilitate short term personal loans coupled with digital lending services and has rolled out various forms of underwriting including alternative data sources and not limited to underwriting based solely on credit rating. By following the code of fair practices and the compliance process, it provides its consumers with an exceptional experience and satisfaction.
GalaxyCard
Established in 2018, the company has acquired a huge customer base in over 600 cities across the country. The digital credit card can be made available instantly in 3 minutes and benefits customers with no annual, membership or interest fees. GalaxyCard aims to make credit cards easily accessible to customers with an income of less than 30,000 per month. Customers can simply download the app and complete a free online registration for treatment. The whole application process is digital and requires three basic details – PANCard, Aadhar Card and bank statements. Unlike the traditional loan process, it eliminates cumbersome paperwork and long processing time.
ReadyKart
Founded in 2014, LendingKart's main mission is to facilitate access to credit for SMEs (small and medium enterprises) in India. It operates as an NBFC and focuses on MSME loans and capital. LendingKart uses big data analytics to help lenders determine a borrower's creditworthiness. It also completes the loan disbursement process much faster than traditional banks.
LoanTap
LoanTap Financial Technologies is an online platform committed to providing personalized loan products to millennials. The Pune-based company was established in 2016 with the aim of providing a seamless customer experience from application to disbursement process. The platform is reportedly committed to providing flexible loan products to salaried professionals. LoanTap offers loans to help millennials live the life they want. The company is said to offer quick personal loans on favorable terms to the customers. LoanTap's goal is to delight its customers by helping them choose the best loan products.
MoneyTap
MoneyTap is India's first app-based line of credit. Offered in partnership with leading banks, it's not just a personal loan, not just a credit card, but a personal line of credit. Simply put, MoneyTap caters to the credit needs of middle class customers in India. Operating in over 40 cities, we offer small to medium cash loans, fast mobile loans, affordable interest rates and flexible EMIs.
Founded by a passionate group of IIT/ISB alumni, MoneyTap aims to make credit accessible to millions of Indians, who struggle to get credit when they need it.
ALSO READ: Global Loan Providers and Landscape Report Q1 2022
Previous post
Deko announced the appointment of Melanie Vala as Chief Commercial Officer
Read more
next article
Paycast Appoints Katrina Gordon as Chief Customer Success Officer
Read more