A Q&A with Axios' Sara Kehaulani Goo on newsletter aggregation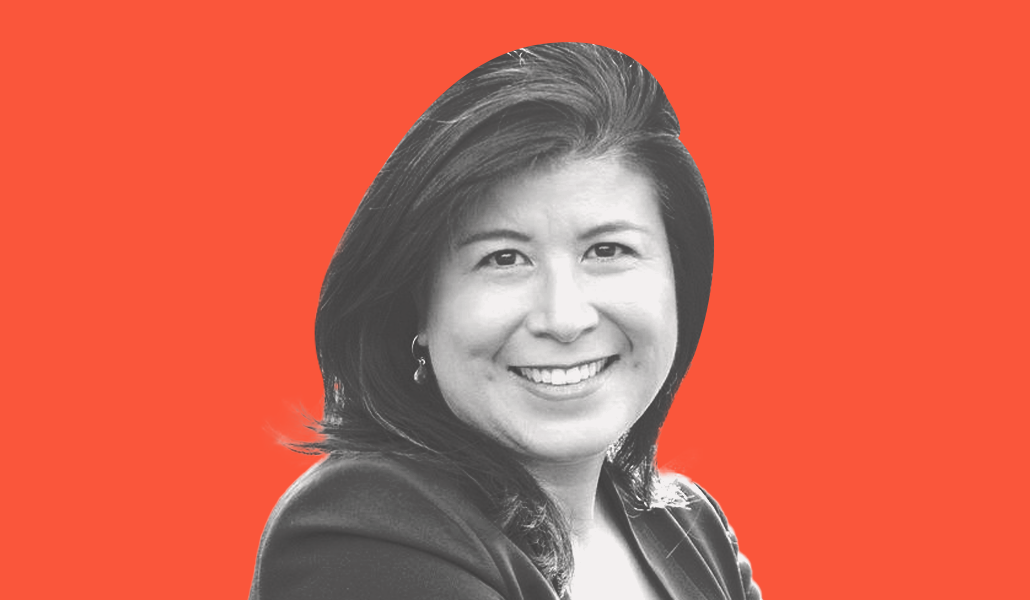 Bundling seems to be the new strategy for newsletter publishers like Axios hoping to retain their readers.
In March, Axios decided to consolidate its AM and PM newsletters, as well as the recently launched end-of-day newsletter called Finish Line, into a single set called Daily Essentials. The idea was that people reading either daily news product would already be reading – or at least interested in – the other product as well, so it made sense to make the signup process a single-stage event, as opposed to two or three.
After seeing how the transition to the Daily Essentials model increased open rates and avoided a substantial drop in newsletter subscribers, (the company declined to share subscriber totals or open rates for individual products in its portfolio) Axios Editor-in-Chief Sara Kehaulani Goo said the bundling has become a strategy to be tested in other subject categories, with the business category being leveraged as the first extension of this editorial initiative.
This week, the Business Suite launched with the Markets newsletter going out in the morning, the new Macro newsletter going out around noon and the Closer newsletter going out after the markets close on the East Coast in the afternoon. In addition, a weekend edition of the Markets issue will appear on Saturdays. Those who do not wish to receive all three newsletters can still register for the individual products themselves.
Axios' audience reached a total of 2.5 million email subscribers across all of its newsletter products, with an average open rate of around 41%, according to the company. But as the newsletter space begins to reach a saturation point in the number of products on the market, there is also pressure for publishers like Axios, to create a regular habit among its readers to come back day after day. to lock in that brand affinity.
Below are highlights of the conversation with Kehaulani Goo, which have been lightly edited and condensed for clarity.
Where did the idea for the Macro newsletter come from?
We've recruited some really great talent and strengthened our sales team over the past year, including hiring Neil Irwin of The New York Times. He is one of the best known and most respected journalists covering macroeconomics and he has an impressive Rolodex [of sources in this space]. We really want to find him a good place to showcase the work he has contributed to the markets and what we found was a way to provide his analysis and insight more regularly.
Both [business] the newsletters we currently have – Markets and Closer – really tell you what's going on throughout the day on the various movements of the markets, the S&P [to] real estate markets [to] crypto, and Neil and Courtenay [Brown's] focus is macro to give you something different in the mix.
It's also kind of the strategy behind the bundle, that is, you're going to get the big picture, a magnified analysis to understand, for example, how to think about the interest rate numbers that came out this morning and what they would mean for economics and politics. It complements the other business news and information we are going to give you throughout the day.
Our team has grown and is incredibly collaborative.
Sara Kehaulani Goo, Editor-in-Chief, Axios
How well do writers and editors collaborate on bundled products? Since Macro plans to add an analytical layer to the news covered by Markets and Closer during the day, will the teams work together to orchestrate the daily Business Suite coverage?
Our team has grown and is incredibly collaborative. They talk all day on Slack channels about the news that's happening and really rely on each other for insights and stories. There is a lot of collaboration in the newsletters [each one being] mostly written by two journalists, but you see a lot of them working together [with] double bylines and content sharing for sure. Each of them brings something different, as in any newsroom. We have specialists who really explain the niche segments of the market that the rest of us need to understand in more depth, [in] overview of the global economy.
What did you learn from the Daily Essentials bundle that made you want to replicate this business bundle template?
Our experience with Daily Essentials has given us a lot of confidence that this is the right direction to take as we haven't seen much drop [in subscribers once we combined those email lists]. In fact, we saw much higher engagement. So we bet that most people who subscribe to at least one of these newsletters would probably like to receive even more. And I think we've differentiated the content enough throughout a day, that a day of emails [feels like] Added value.
Our bet is that most people who subscribe to at least one of these newsletters would probably like to receive even more.
Sara Kehaulani Goo
A great example of this was when we launched the Finish Line newsletter [in March]. It's a two-minute read or less and it's delivered in the evening, when we know a lot of people check their emails before they go to bed. It was designed [around our hunch that] what they want to read is probably not depressing news, so we really thought about the content and how we could better serve the public. It was a bet [to have] a zone without politics and a zone without news, but [provide] information that could help them feel good about the world and we came up with a concept that built on leadership ideas with the founders, and then we also wanted to address health and wellness in a broader sense. And that response was like no other newsletter we've ever launched.
[Macro] isn't going to be like Finish Line in terms of personal content, but what it's going to be is short. Morning [Markets] and afternoon [Closer] Business Suite newsletters will consist of around six items and Macro will be much shorter. If we email you about the markets in the morning when you wake up, that [covers] what happened the night before or what's going to happen today in terms of daily news, Macro is going to be different in that it's going to help you get some perspective and understand the world a little bit better economic policy.
I've heard media buyers allude to the idea that the media market has reached a saturation point in newsletter products. Not only could this affect advertising revenue, but it also threatens the part of the public that newsletter publishers can convince to subscribe to their products. Is this topic-specific bundling strategy a value-added tactic to further integrate the audience into Axios' products compared to the competition?
When we think of [the Business Suite] as a product, we try to be audience first. We have so many newsletters, if anyone is subscribed to [Axios Markets], chances are they're probably interested in the wider coverage we have. What I just saw was that we had a bunch of newsletters that seemed to cater to the same audience, but you have to subscribe to them separately. Wouldn't it make sense if we worked together a little differently and thought about how we reach our audience with the information they need in a more organized way?
Wouldn't it make sense if we worked together a little differently and thought about how we reach our audience with the information they need in a more organized way?
Sara Kehaulani Goo
I think we may not be in as tough a space as others who are just in the newsletter space or just have one approach and one product. As a startup, we want to be really creative and pivot and where we see opportunities that we know will pay off from an audience perspective, from a journalism perspective, and from a financial perspective. Everyone's worried about what's going to happen with the economy going forward, but I think this approach that we have at least insulates us, or alleviates some of that worry in the second half.
Does this bundling strategy provide new monetization opportunities that individual newsletter products might not currently have?
We try to impress upon readers that we are more than politics, which may be how some people thought of our brand when we started, but we have so much more to offer. And it also makes sense from a revenue perspective. This makes more sense than trying to sell these individual newsletters. Are you going to read this one in the morning, but not another one in the afternoon? I think it makes sense from all of those things combined to say, this is an important area that we've invested in, we think our audience is going to love what we have planned for them every day, and it further broadens our week with the content we provide to them. And from a sponsorship perspective, they understand that audience is [reading] our flagship newsletter suites, and they will want to be part of it, I hope. I think that seems quite logical.
Are there any other newsletter packs on the horizon that Axios will launch?
We don't have anything ready for what's next, but we want to think about saturation and be aware of it. [We want to] Consider consolidation opportunities in higher frequency products where it makes sense, but we have nothing planned at this time.