Business or Personal Apple ID for MacBook Pro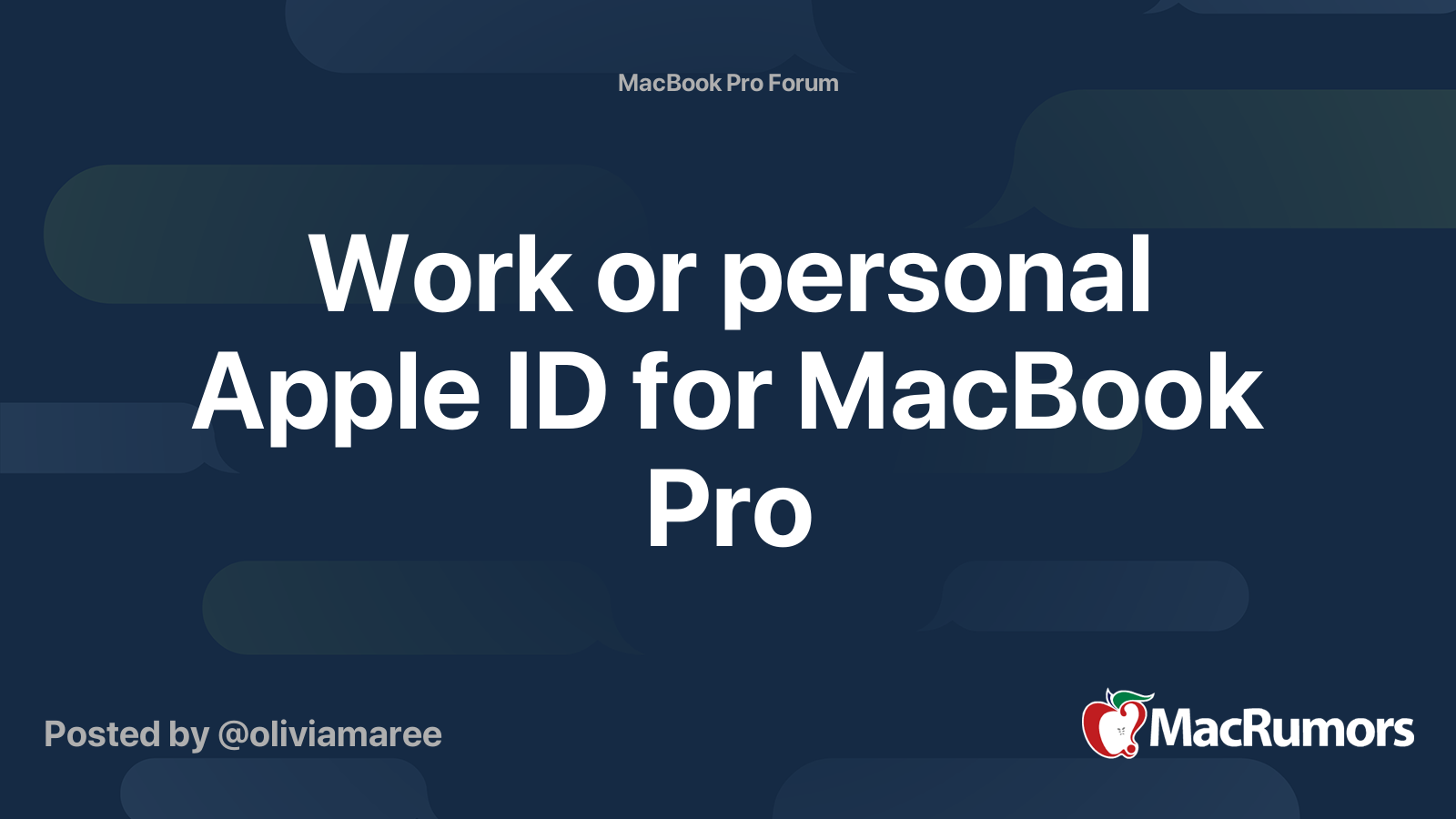 Hi guys,
I love using the transfer and how easily my iPhone and iPad talk to each other so well.
I got a new work MacBook and I'm having trouble deciding if I want to create a new work Apple ID or use my own.
I do social media marketing, so a lot of my work is also on my iPhone (apps and images), so I really want my phone and MacBook to talk to each other seamlessly.
I can add my personal ID to the work MacBook, but if it were possible for the two IDs (in case I created a work one) to talk to each other as if they were family, that would be ideal .
I have a family share with a family member, but I don't think it's the same, they're still separate IDs and I don't think the device can talk to each other the same as the devices with the same ID.
it's so nice to have filled in all my passwords already, possibly enabled iMessage, synced images to my iCloud account because my job is 50 billion images a day. Apps too, like Notes – although I assume all other apps are login, not Apple ID based.
Also, I want all digital data to stay on the laptop in case I ever move house. If I sign up with my personal Apple ID, I want to make sure they will still have the documents and images saved on the system.
If anyone has a good setup, please let me know.