Elrich seeks input from residents at budget forum series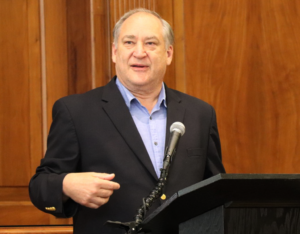 County executive Marc Elrich is hosting a series of budget forums on the county's next operating budget – fiscal year 23. Residents are welcome to attend the forums in person or view them virtually via the internet.
The purpose of the forums is to gather feedback from residents on their priorities for the next fiscal year. "Community and resident participation is essential in the process of developing a budget that reflects our values ​​and goals," County Director Elrich said in a statement announcing the forums.
The first step in the county budget process is the responsibility of the county executive. Elrich submits a recommended budget to the county council by March 15. Then the council has two months to adopt a final budget by the end of May. The operating budget for fiscal year 23 will come into effect on July 1, 2022.
FY23 Budget Forums will take place:
The forums will be webcast live on the county's Facebook page. County residents can watch the reunion live on County Cable Montgomery on Comcast Channel 6 or 996 HD; RCN Channel 6 or 1056 HD; or Verizon Channel 30.
Good morning !
?? @MontCoExec Marc Elrich and the County Regional Service Centers will be hosting 5 Hybrid Forums this month to solicit your opinion on the Fiscal Year 2023 operating budget. The first forum is tomorrow!
➡ https://t.co/DcqKDikfOv.# MoCoBudget23 #Bethesda #ChevyChase pic.twitter.com/u0qrrnYJB7

– MD from Montgomery County (@MontgomeryCoMD) October 4, 2021