How to Find Lung Cancer Forums and Blogs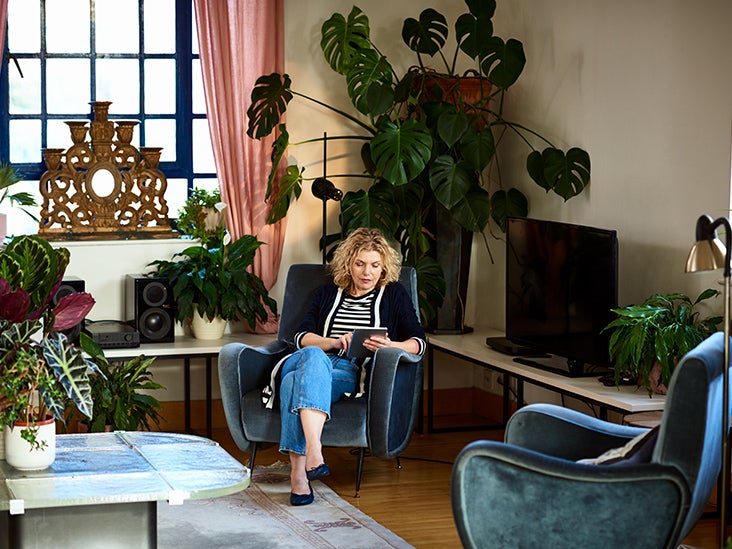 Blogs and forums are two great ways to connect with people in the lung cancer community. Listening to the stories of others can help you manage your own experience. Additionally, the large number of people living with lung cancer means that there is likely someone going through something similar as you try to understand your specific condition.
Advocacy organizations also use blogs and forums to reach people affected by lung cancer. You can find information about symptoms and treatments, as well as a sense of social support and even encouragement.
Whether you've been newly diagnosed or have specific questions, here's a starter list of a few places to find support, information and encouragement regarding living with lung cancer. As with any medical information you come across online, you should pay attention to the sources. Talk to your doctor before making any changes to your treatment plan.
Some of the larger forums and blogs may be of interest to people at all stages of a lung cancer diagnosis. A forum can be a great place to start if you haven't yet connected with other people with a similar condition.
Smart Patients Lung Cancer Support Group
As part of the Smart Patients online community network, the Lung Cancer Support Group is a place where people with lung cancer and their caregivers discuss a range of issues related to living with this disease. The topics are in-depth and wide-ranging, including treatments, clinical trials, and the emotional aspects of a lung cancer journey.
Research Evangelist
Dave Björk is a lung cancer survivor and advocate for biomedical research. He hosts a podcast and blogs on the science behind new therapeutic innovations. It also recognizes the work of people who advocate for people with lung cancer.
Inspire: Lung Cancer Survivors
Inspire is a great resource for discussion and interaction hosted by the American Lung Association, with over 90,000 members. There are subgroups for discussion of specific topics, including stages of non-small cell lung cancer, small cell lung cancer, treatments, and genetic markers.
# TogetherSeparately
The Lung Cancer Research Foundation reaches out to the community with monthly webinars on issues that touch at the heart of living with lung cancer. The regular # TogetherSeparately the live broadcasts cover topics like alternative medicine, new diagnoses, insurance browsing and more.
Slightly fewer women than men are diagnosed with lung cancer each year. Women have a 1 in 17 chance in their lifetime of developing lung cancer, while men have a 1 in 15 chance, according to the American Cancer Society.
People assigned to be female at birth are also more likely to develop different types of lung cancer, such as adenocarcinoma, than people assigned to be male at birth. Women's lung cancer blogs and forums can be particularly helpful or comforting for people in a similar situation.
It is important to note that the stress of persistent gender inequality may play a role in the development of the disease beyond genetic factors.
Life and Breath: Surviving Lung Cancer
Linnea Olson first wrote about her lung cancer journey in 2009. It was already several years after her initial diagnosis. In Life and breath, she offers a personal, uplifting and engaging perspective on her life through clinical trials, treatments and connections with other members of the lung cancer community. As 2021 kicks off, Linnea continues to put compelling words on this emotional website.
EmBen kicks cancer
Emily bennett taylor was diagnosed with lung cancer in 2013. In 2020, she reported she was 7.5 years old with NED – no signs of illness. In the meantime, she has shared details about her life, her healthcare team, and how she coped with her lung cancer diagnosis with the support and care of doctors, friends and family.
Every breath that I take
Lisa Goldman had no risk factors for lung cancer before her diagnosis. She blogs in part to dispel some common myths and perceptions about the disease. Her story helps raise awareness and hopefully helps more people get early diagnosis and treatment.
A diagnosis of lung cancer can be daunting. You may want to learn more about any treatments you may be undergoing or coping strategies. You can find other people with early stage lung cancer in the forums below.
CancerGRACE: Lung cancer
the Global Resource for Advancing Cancer Education (GRACE) provides a wealth of educational information on lung cancer. They provide a searchable database by phase of the cancer journey, including the newly diagnosed one. Treatment information covers both non-small cell lung cancer and small cell lung cancer in all stages, including the early stages. GRACE also organizes forums for people living with lung cancer.
MyLifeLine: Cancer Support Community
MyLifeLine is a large network of people living with cancer. The site offers a series of discussion forums where people can find a group to share their experiences. One LifeLine discussion board is "Living with Lung Cancer", open to anyone who has been diagnosed, including those with early stage non-small cell lung cancer and lung cancer. small cell.
LUNGevity Forums: NSCLC Group
LUNGevity is dedicated to funding scientific research into lung cancer. The organization supports an active online forum for people living with non-small cell lung cancer (NSCLC above), including people with early stage disease. There are specific subforums for lung cancer mutations such as ALK +, EGFR, KRAS, RET and ROS1.
According to the American Cancer Society, lung cancer is diagnosed in more than one quarter of a million people in the United States every year. But everyone's experience is different.
People can have small cell lung cancer or non-small cell lung cancer, and therefore have different treatments. There are also subcategories of non-small cell lung cancer. These are:
adenocarcinoma
squamous cell cancer
large cell carcinoma
Forums for people experiencing various symptoms and side effects allow you to share and exchange testimonials about living with lung cancer.
Stories of Lung Cancer Patients
The Lung Cancer Research Foundation has a place for firsthand stories from people living with lung cancer, who offer their personal accounts of the condition. Many of these stories include a discussion of the symptoms they experienced before diagnosis and during their treatment journey. It's a great place to get more information from the people going through the experience.
Lung cancer: Forums
Cancerpoumon.net hosts online discussion forums for people living with lung cancer. It has a search feature that allows users to focus on messages related to specific symptoms or other health issues they encounter on their lung cancer journey.
CancerConnection: Lung
The Canadian Cancer Society is organizing a forum for people living with lung cancer. Individuals invite discussion on specific symptoms to find support and community. You can search the forum for any information that is available on specific symptoms or problems related to lung cancer and the people who have it.
Lung cancer is an individual journey, but people can connect through shared stories and experiences. Whether you just want to read about others or participate in a real-time conversation, blogs and forums can be a gateway to the lung cancer community.